---
ENJOY SECURE AND SAFE STORAGE LONDON FOR AS LONG AS YOU WISH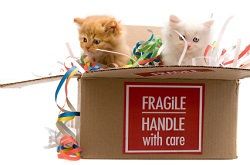 London Movers is not only about helping people relocate their homes and offices. We also offer storage services for both personal and office purposes. We have a wide range of self storage units along with individual lockers that are accessible to customers at quite affordable prices. Whether you are looking for a short term storage location until you have finished relocating your new home or office, or whether you are looking for a more long term storage facility until you actually find a bigger place, we have all possibilities available. We cater to both long term and short term facilities to ensure our customers do not leave disappointed.

The best thing about our personal storage facility is that it is open for customer's access 24/7. This means that you are not bound by any timing and can come to take your belongings at any hour of the day that suits you. With such easy access to your stuff, you don't need to be out of reach at all. Our service works with you first deciding what type of items you are looking to store. The size and quantity of your belongings will help us determine the type of storage that would suit your needs. Based on the amount of space you will need, we will book an adequate storage space for you, and then you can check – in and feel free to move your stuff in whenever you have the time. All this can easily be done by just making a phone call at 020 8746 4393.

The best thing about our facility is that it gives our customers complete peace of mind. You do not have to worry about your items because they are 100% secure with us. We have installed the latest technology CCTV monitors in our storage facilities to ensure they are always kept under close check. Along with that we have state – of – the – art smoke and fire detectors set up as well, to help keep your valuables safe from any natural disasters. Each storage facility is individually alarmed which means that your own space will have its own alarm too. We strive to deliver the best value, and service to our customers.

We not only cater to personal storage solutions but also provide business storage to various companies. This could even mean a temporary office area where you can continue your work while your new office is or existing one is being renovated. We also offer huge warehouse space for storing as much equipment as you need. Our storage facilities for companies are very flexible and we offer solutions for all business sizes and needs. Whether you have office equipment, office furniture, palletized goods, or other kinds of store merchandise, we are here to help you take care of that for as long as you require.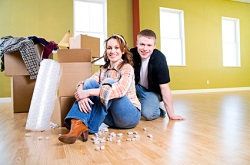 If you are looking for a storage facility, you cannot find a better option than London Movers. We have an extensive arrangement for storage facilities that are spread all over the UK to cater to as much wider a target market as possible. We have been offering this service for years and are proud to inform you that we have always been able to provide a safe and secure arrangement to our customers. Our customers always leave more than happy with our facility and many even come back for future needs. Based on our successful past, we can assure you that your needs will be fully taken care of by our friendly staff. All you have to do is call at 020 8746 4393 and have a facility booked for yourself.