---
What client say's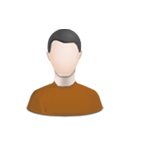 Got a lucrative deal and the cheapest removal service from Removal Company. I did and I will again.
Sunny D.
It's not that often I go out of my way to write a review but the services offered by House Movers London were too good to not give them credit. I booked a couple of removal vans and movers to shift my things to my new address and the process went...
Isla Long
LondonMovers were the best choice for my move and I'm really pleased with the efforts of the whole team. I ended up with excellent and talented movers, as well as a van big enough for even my largest piece of furniture! Very impressive for such an...
Alicia
When I moved out of my flat at the end of school year, I didn't think I would need professional help but in the end, it turned out that we didn't have a way to move my furniture, fridge and everything else. Me and my friend decided to hire a...
Elizabeth
The last few times I have moved, it's been awful. I really can't say much more about it than that. If you are a victim of bad moves like I am, then I think LondonMovers will be one of the best removal companies to hire. They are so good at what...
Jerry Macker