---
MAKING IT POSSIBLE WITH BOXES AND PACKING!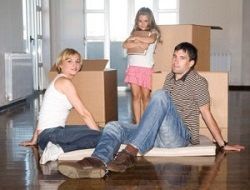 London Movers is a company that specializes in providing specialized boxes and packing services to customers looking to relocate. We have a wide variety of professional material that is chosen to best suit your packing needs. With our latest and highest quality packaging material, we guarantee the safe and secure transfer of all your belongings. We have a team of experts that knows how to pack your stuff using the right type of boxes and materials that promises a damage free delivery to your new place. We are proud to tell our customers that we now use corrugated board in our packing which is a renewable natural resource. This helps ensure that we play our role in being environmentally friendly in the services we offer. Now you can feel proud and content that the service you are going to get will not have any adverse effect on our planet.

The material we use in our packing, corrugated board is manufactured using cellulose fibers, which makes this 90% recyclable. This ingenious board is created using liners which are together by placing an inner sheet between them that is called 'fluting'. All the materials used in its product are natural resources and recyclable. Together the construction in this manner, results in connected arches which are strong enough to withhold heavy weights. This makes our special packing material both resistant and rigid enough to provide the protection your valuables need. They also ensure full protection against outside temperature variations because in the construction of this special material, air gets trapped inside the flutes, thus resulting in a special insulation effect.

The range of boxes and packing materials that we offer include regular boxes, bespoke design boxes, printed boxes, cushioned boxes, standard packaging products, specialist box products, and so much more. The box design that we use are either adhere to the standard design code that has been set forth by the industry commonly known as the FEFCO code or adheres to the bespoke design that is specially created to cater to your particular needs. We have a huge option of printing facilities in-house at our location that makes it easy for us to deliver anything and everything you could possibly need. Some of our most common print specifications include silk screen, litho laminated, and flexographic in color 2, 3 or 4. Now you can have any kind of print on the special boxes you use for packing. It doesn't have to be a huge shipment project, even if you require small sized boxes for special belongings, we can provide it all to you.


Here at London Movers our goal is to offer our customers with a complete end – to – end package that caters to all their needs. This is why we make sure that our packaging and boxing service comes with all the standard commonly used ancillary packaging materials like tape, bubble wrap, loose fill, polythene bags, tape guns, stretch film, and so much more. If there is something that we do not have, just call us at 020 8746 4393 and we will arrange is specifically for your packaging needs. We also specialize in the cushioning of boxes using hydro carbon, low density polythene, and EPS cushioning material to make sure that your fragile belongings are kept safe from any potential damage during shipment. Whether you require bespoke boxes with cushion fittings, a foam lining of anti – static material, foam end caps, or anything else, just let us know and we will provide it to you. Call us at 020 8746 4393 and have our professionals come over to your place to do all your packaging for you in the most professional manner ever.