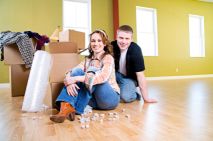 Survive your Move with Removal Company Marylebone
28 August 2014
Moving is always going to be a hectic time. The fact of the matter is that there are so many things to try and juggle that sometimes things begin to fall. The stresses of handling the estate agency, your own sale, the legal complexities surrounding both parties' solicitors, the packing process as well as the hassle of everyday life (work, children, school etc) will often be more than enough for one person to cope with. So it might be important for you to make your Marylebone house removal less stressful. One way to do this would be to hire a Marylebone removal company to help streamline and moving day process. There are many advantages to hiring a removal company, just some of which will be mentioned here.

Firstly, it is important to actually consider what professionals will be able to offer you. These are people who handle moving every day of their working lives, so they will inevitably come across difficulties and solutions that you will not have considered. This may include access difficulties to your house, or perhaps a unique way to remove that awkward and large piece of furniture from a room that will reduce the damage to that piece of furniture. These people are trained to find solutions to the sticky situations surrounding a house removal Marylebone and will help to make your moving day more efficient.

Furthermore, it is less likely that anything will get damaged when moving in professional hands. Removal men and women will know their limitations and won't try and rush a job by taking too many items. They will also pack up your boxes in a logistical and sensible manner as to assure the safety of your belongings during the move. Having someone at both ends of the move is important and allows you to focus on where the various boxes and pieces of furniture need to go, to avoid creating extra work.

Psychologically, having a removal company is also important. Not only will the idea of professionals handling your property give you peace of mind, but having someone who is there for the sole purpose of your convenience is also important. Whilst friends and family members will occasionally be helpful, there is always that slight chance that they will ring up with an excuse the morning of the move or do a lacklustre job once they are tired and bored of helping. With a removal company, this will not be the case, as they aim to provide the best service they possibly can.

However, if they worst does happen, then you do not need to panic. If a family member, friend or you drop a box then you are responsible for any damage caused. If this happens whilst your property is in the hands of your removal company, not only are your possessions safer because of what is mentioned above, but more importantly there will be comprehensive insurance in place with most removal companies. This not only means you will be reimbursed for any damages, it also provides extra motivation for the removal company to try and give you the best possible service.

Ultimately, though it may well be considered another added cost to an already very expensive time, a removal company may be what is needed to survive your moving day. The cost is justified when you think about how much a removal company can offer and the protection that a removal company Marylebone can offer you, not to mention how much they can reduce your blood pressure on moving day.