---
RELOCATING TO ANOTHER AREA? LET LONDON MOVERS TAKE ALL YOUR TROUBLES AWAY!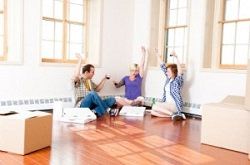 Moving to a new place can be quite stressful. It can easily take a week to ten days to get all your stuff packed and ready for moving. More than that, there are so many other trivial tasks involved that take up more of your time, like making the security deposit for your new place, changing your address for all post and deliveries, cleaning up your old home before leaving, unpacking all your stuff upon arrival in your new home, cleaning up all the mess, and so much more. If you have a home removal coming up and you have no time to take care of all these tasks, don't worry any more. London Movers is here to help you deal with all of this. Just give us a call at 020 8746 4393 and we will have everything sorted out for you in no time at all.

When you hire our services, you will have everything done for you, and all you'll have to do is sit back and relax. Our company has been offering moving services in London for many years now. This is how we have developed a team of highly trained and experienced London movers that offer our clients the best service they can get. Whether you are moving within the country or to any other country in the EU, we can help you with it. But before you go ahead with our London moving service, you should decide on the type of moving service that would best suit your needs. Moving services are of various different types which involve different specifications and packages. The items that are involved in your relocating will largely determine the type of service that would best suit your requirements.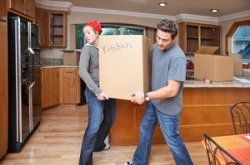 In order to get set up for our London moving service is that you first catalogue all the things that you will need to move in to your new place. This will in getting a rough estimate of the number of boxes and packing materials that will be required for your particular moving service. More importantly, it will help us figure out the best time frame to allocate to you, in order to ensure that all your belongings get packed and shipped in a timely manner. Most people don't bother making an actual list of the things they have and just take a casual glance at the room to make an estimate. This is always deceiving. This is why we always recommend our customers to first catalogue their belongings before giving us an estimate.

If you are too busy to take the time out to catalogue your belongings properly, don't worry. Just give us a call and we will have our professionals come over to your place to make a more accurate assessment of your needs in no time at all. We want to make sure that we truly make this transition in your life as easy and comfortable as possible. All you have to do is lay your trust in our hands and let us help you with anything you need.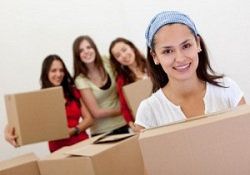 We realize that the needs of each customer are unique. To cater to each person's unique needs, London Movers offers customized London moving services. We assess the size of your moving job and the location where you are moving to. Based on that we then develop a package of services that would perfectly fit your needs and requirements. Once you have let us assess your needs and work up a package plan for you, we will begin the process. But our service does not just end here. Our team of experts has all the right equipment that will be required for your particular London relocation task. We know which vehicle you will need, which packing material to use, and how to ensure everything else goes exactly as planned. This is how you can simply avoid all the hassle, time, and money that would have otherwise been spent, if you dealt with your London moving all by yourself.

The list of services that we offer are not only limited to providing a vehicle and shipping your belongings to your new home. We offer a whole range of services that include packing your belongings, cleaning up the place for you when leaving, unpacking your boxes in your new home, cleaning up after unpacking in your new home, and so much more. For those customers who have already dealt with all their packing, and are just looking for a vehicle and a man to help them ship their stuff, we offer 'man and van services' as well. If you further want to reduce the help you ask for and wish to drive your belongings yourself, we also offer vehicles alone to movers to drive themselves. If there is any other service that you are looking to avail, just give us a call and we will be happy to accommodate your needs.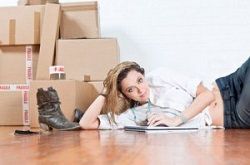 The type of material that is used in packing is critical in ensuring the safe shipment of all your belongings. Some items are fragile and require careful and expert packing and handling. You would not want to risk breaking your precious crystal champagne glass set, your crockery, or other delicate valuables. Inform us of all such stuff, and we will arrange for special packing material and expert hands that will take care of all your fragile items and ensure they all arrive in your new place in one piece. With you're moving date coming up, don't delay the process. Let us take care of all your needs and help you with your relocation. Without further delay, give us a call at 020 8746 4393, speak to one of our customer service representatives and have an expert visit you as soon as possible. Our expert will have a look at your home and your belongings that you wish to move with you. You can speak to him directly about all the services that you are looking to avail. So worry no more and just enjoy our services which are just one phone call away.
What client say's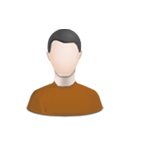 Got a lucrative deal and the cheapest removal service from Removal Company. I did and I will again.
Sunny D.
It's not that often I go out of my way to write a review but the services offered by House Movers London were too good to not give them credit. I booked a couple of removal vans and movers to shift my things to my new address and the process went...
Isla Long
LondonMovers were the best choice for my move and I'm really pleased with the efforts of the whole team. I ended up with excellent and talented movers, as well as a van big enough for even my largest piece of furniture! Very impressive for such an...
Alicia
When I moved out of my flat at the end of school year, I didn't think I would need professional help but in the end, it turned out that we didn't have a way to move my furniture, fridge and everything else. Me and my friend decided to hire a...
Elizabeth
The last few times I have moved, it's been awful. I really can't say much more about it than that. If you are a victim of bad moves like I am, then I think LondonMovers will be one of the best removal companies to hire. They are so good at what...
Jerry Macker